We believe the
courage to play

is what makes brands worth being a part of. View Agency Reel
Mustache is an integrated creative agency that works with clients big and small across food, health, tech, entertainment and more. We bring the best creative and strategic talent together with deep sector expertise to develop brilliant solutions that disrupt the status quo.
With roots in production and post-production, Mustache brings a maker spirit to every assignment we take on - from content to social to earned to experiential. We believe great creative builds trust and earns attention. Whatever the opportunity or challenge your brand is facing, we're here for it. Made to play.
Mustache joined the Daniel J. Edelman network in 2022 to pair our talented teams with the unparalleled resources of the leading independent communications company in the world.
An engagement model for building modern brands.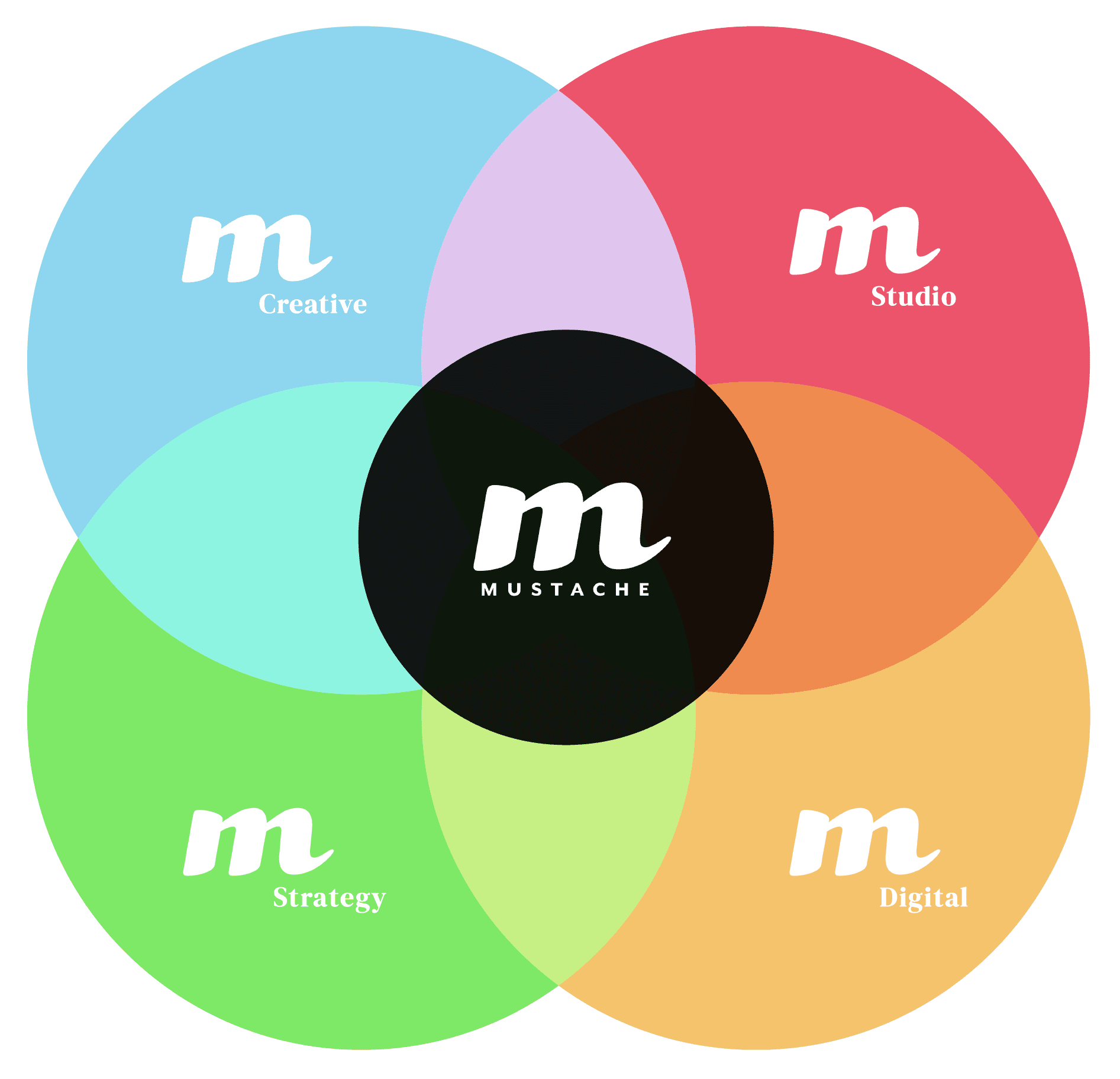 Provocative problem solving fueled by curiosity.
Research | Brand Identity & Positioning | Brand Narrative | Audience Segmentation | Insight Development | Creative, Corporate & Consumer Strategy
Unexpected solutions and audacious ideas.
Content & Channel Planning | Campaign Development | Series & Franchise Development | Broader Cultural Initiatives
Exceptional craft and storytelling.
In House Production & Post Production | Film | Digital | Print Finishing | GFX & VFX
Brand Enabled Entertainment Projects | Scripted Series | Films | Shows Content Distribution (TV & Online)
Connected ecosystems and engaged communities.
Digital Strategy | Social Strategy | Channel Planning | Social Media Management | Community & Influencer Engagement | Social Content | Editorial Planning | Social Listening
Come play with us
General Inquiries
+1 (212) 226 3493
ADDRESS
250 Hudson Street New York, NY 10013
PHONE
General Inquiries
+1 (212) 226 3493